Regular price
$949
Sale price
$899
Unit price
per
Sale
Sold out
ALWAYS A ROCK HARD FINISH - An extra hard cure designed for tough jobs and high traffic situations. P

rotects your work for years to come. 

STRONG, DURABLE, RELIABLE - R

esists water, chemicals, and scratches. Its

 high adhesion formula is s

uited for table, bar, and countertops, woodworking projects, concrete floors, boats, metal corrosion protection, and more.

EASY TO USE

 

-

 

Smooth, no-hassle application. Combine 2 parts resin to 1 part hardener. Mix for 4 minutes. Add color or keep clear. Apply to your surface and let it cure for 24 hours.

SAFE -

 

Non-Toxic and Food Safe. Low odor with no VOCs, no fumes, no solvents, no fillers. 

PROUDLY MADE IN THE USA

 

-

 

Extra Hard Cure: Shore D Hardness 83. UV Protected and Non Blushing. Industrial Clear works hard and stands the test of time.

15 GAL KIT COVERS 480 SQ. FT. 
View full details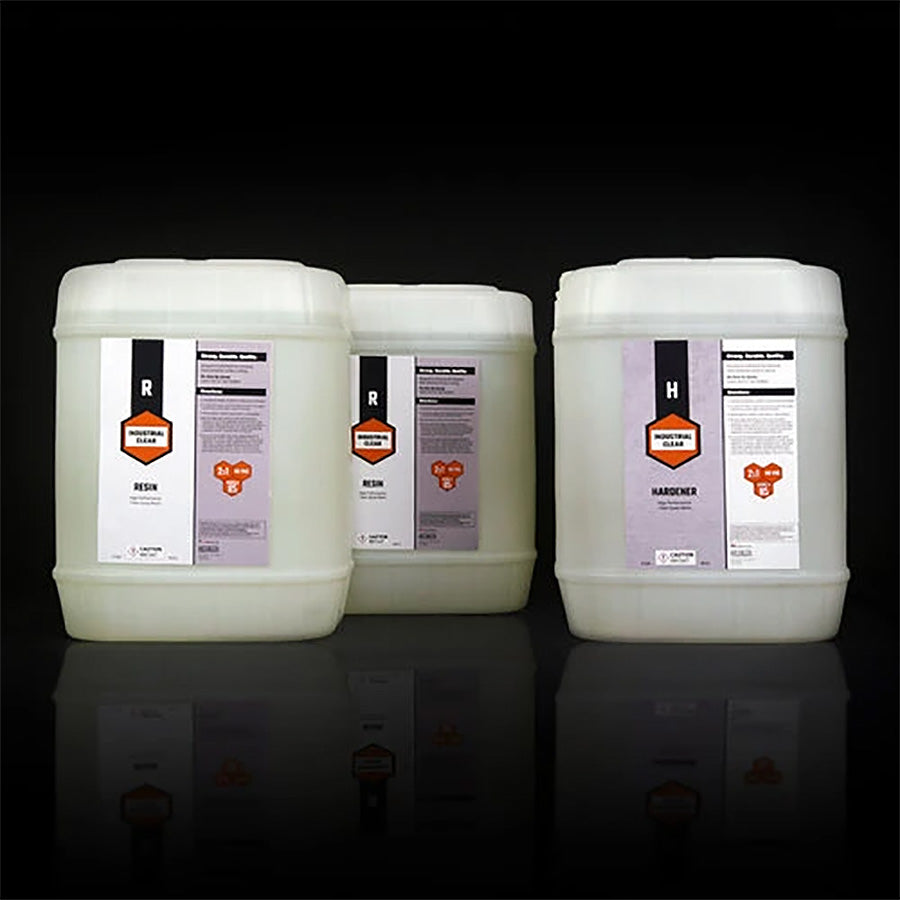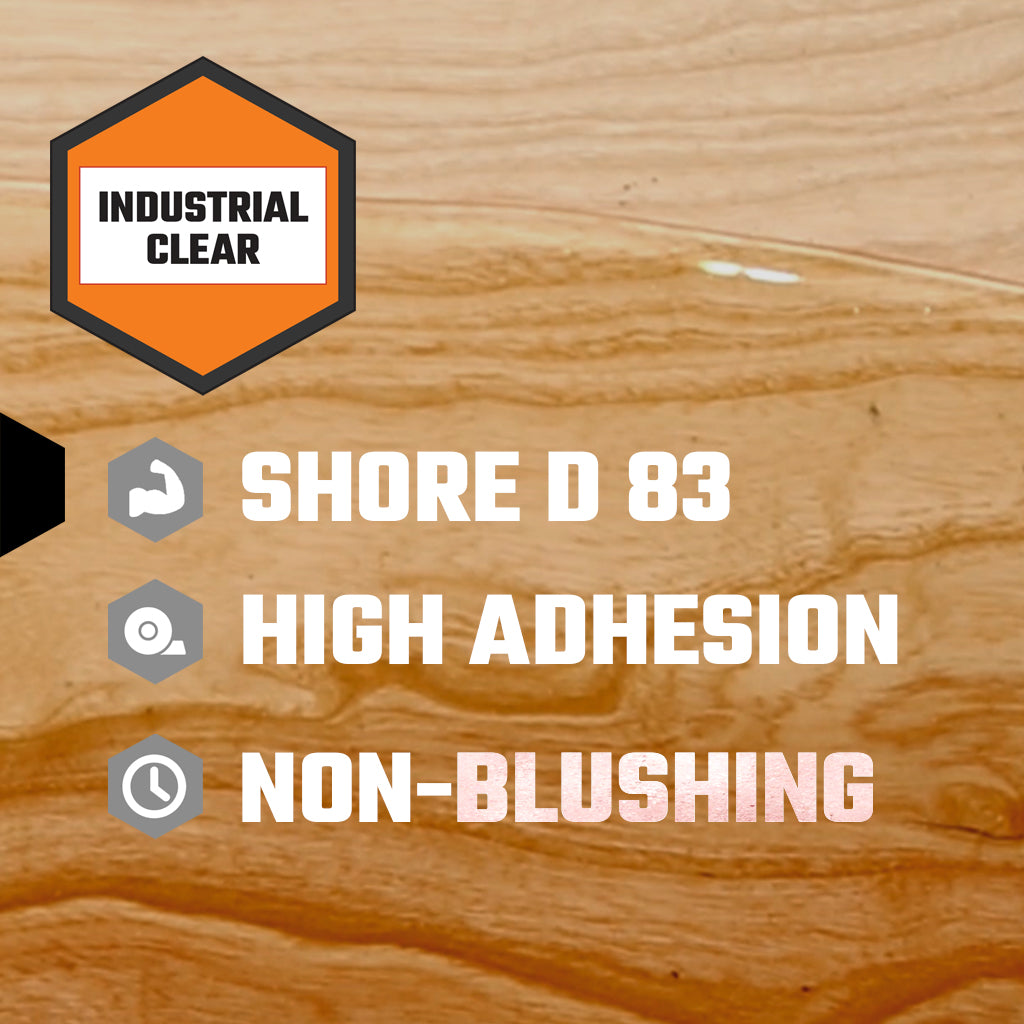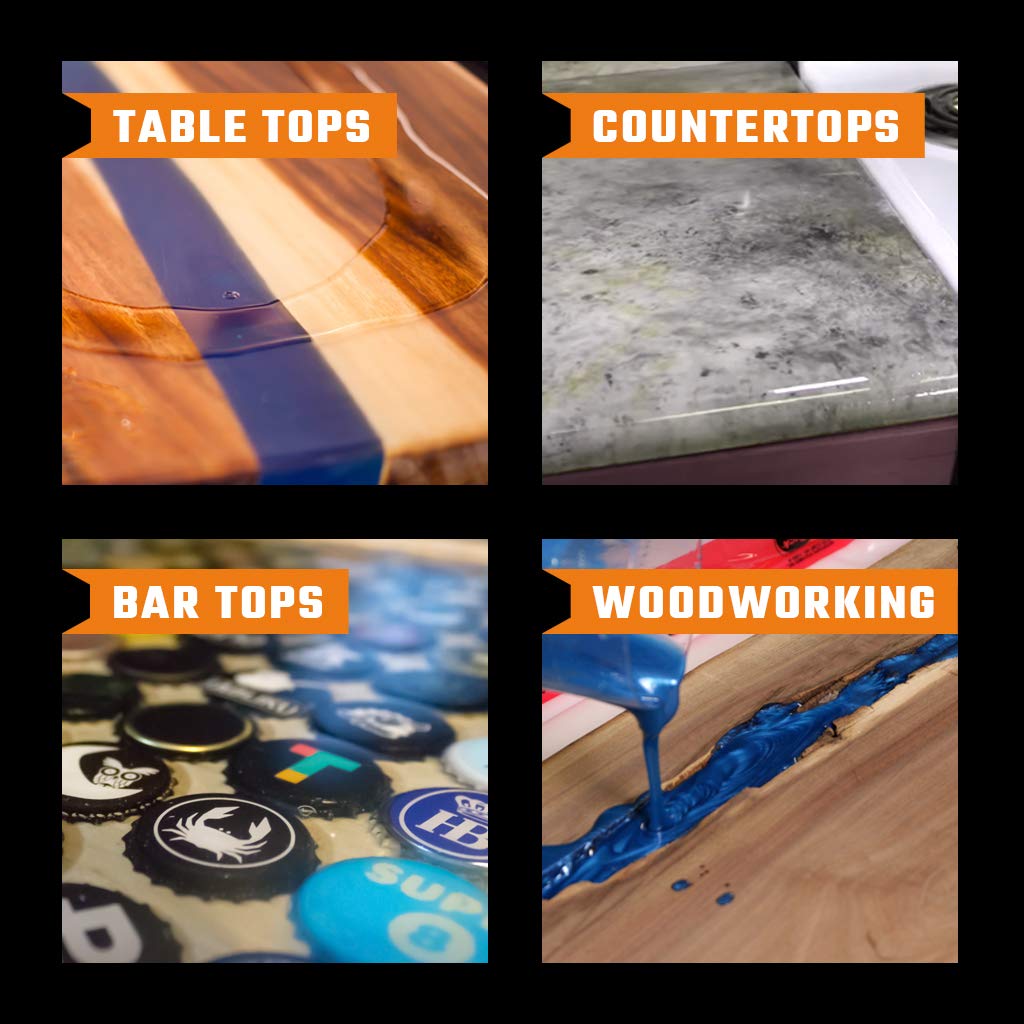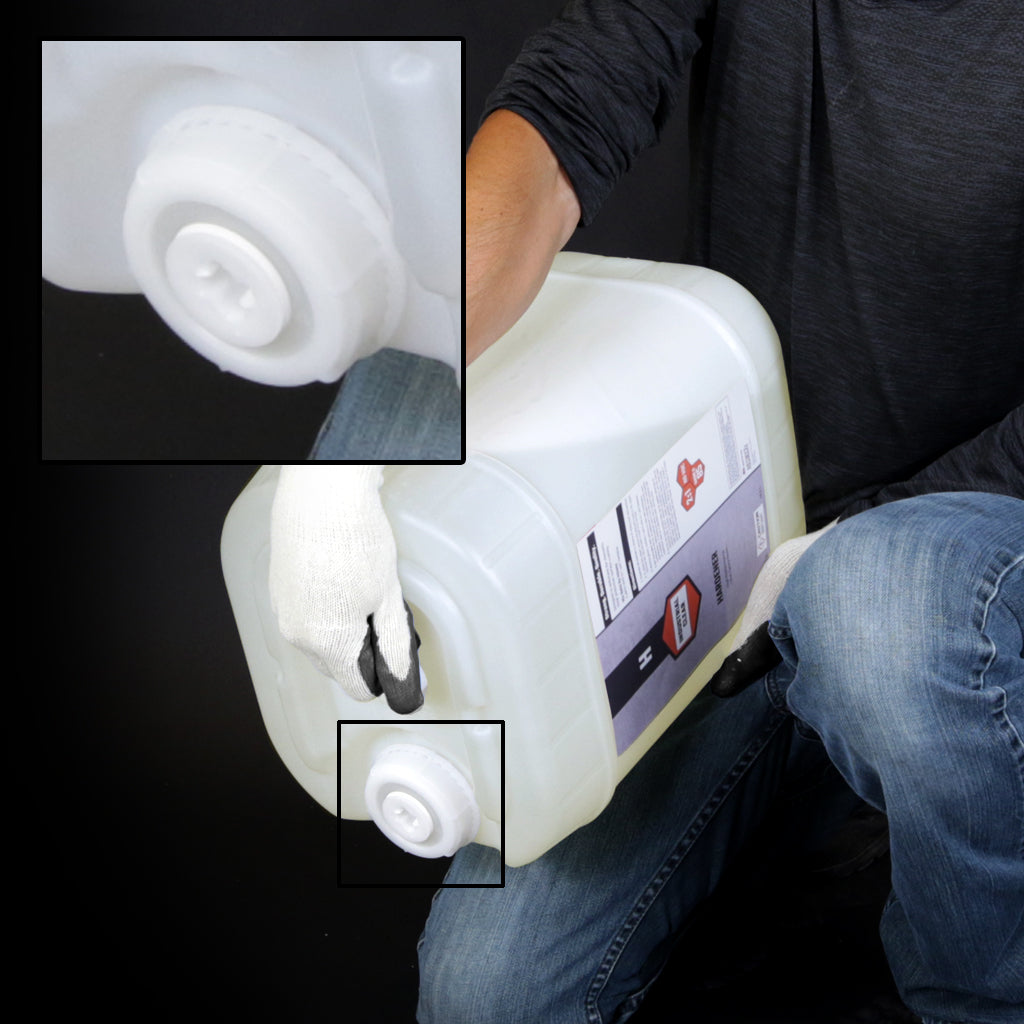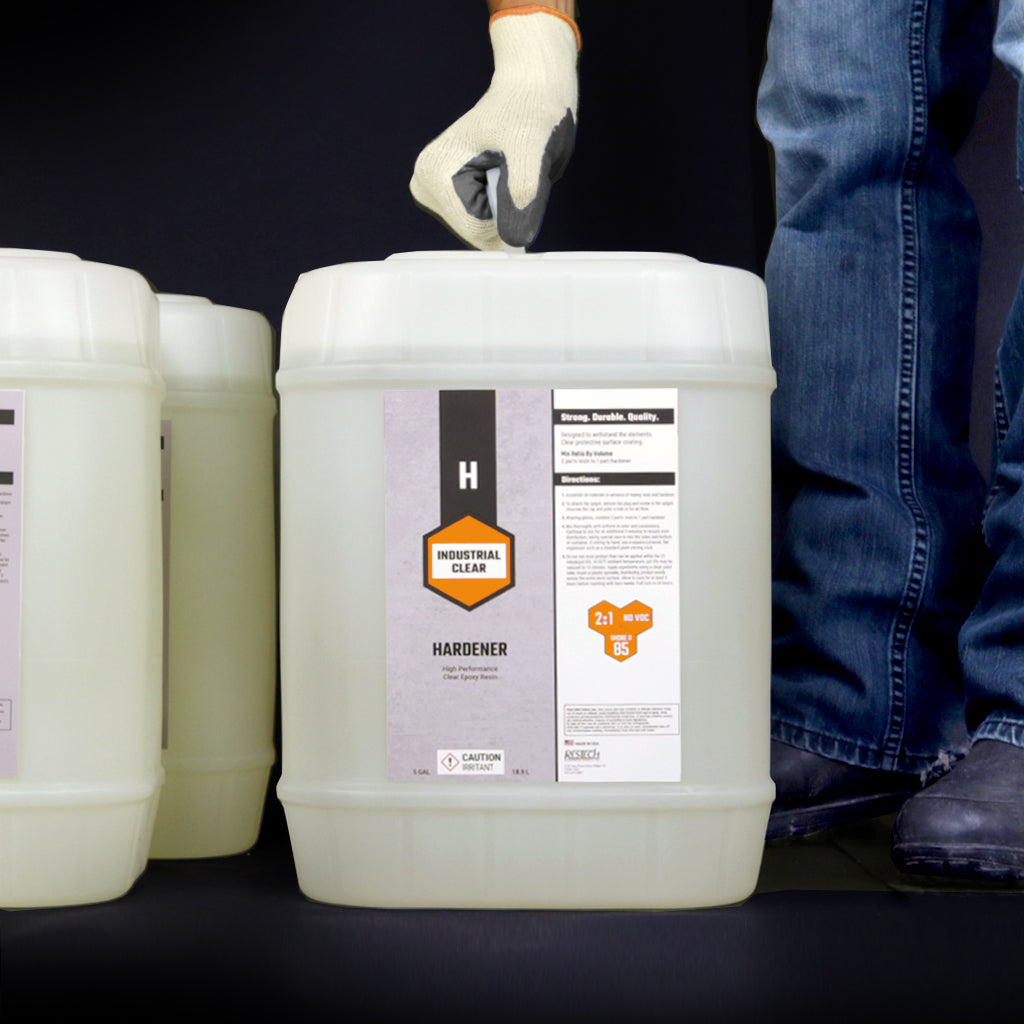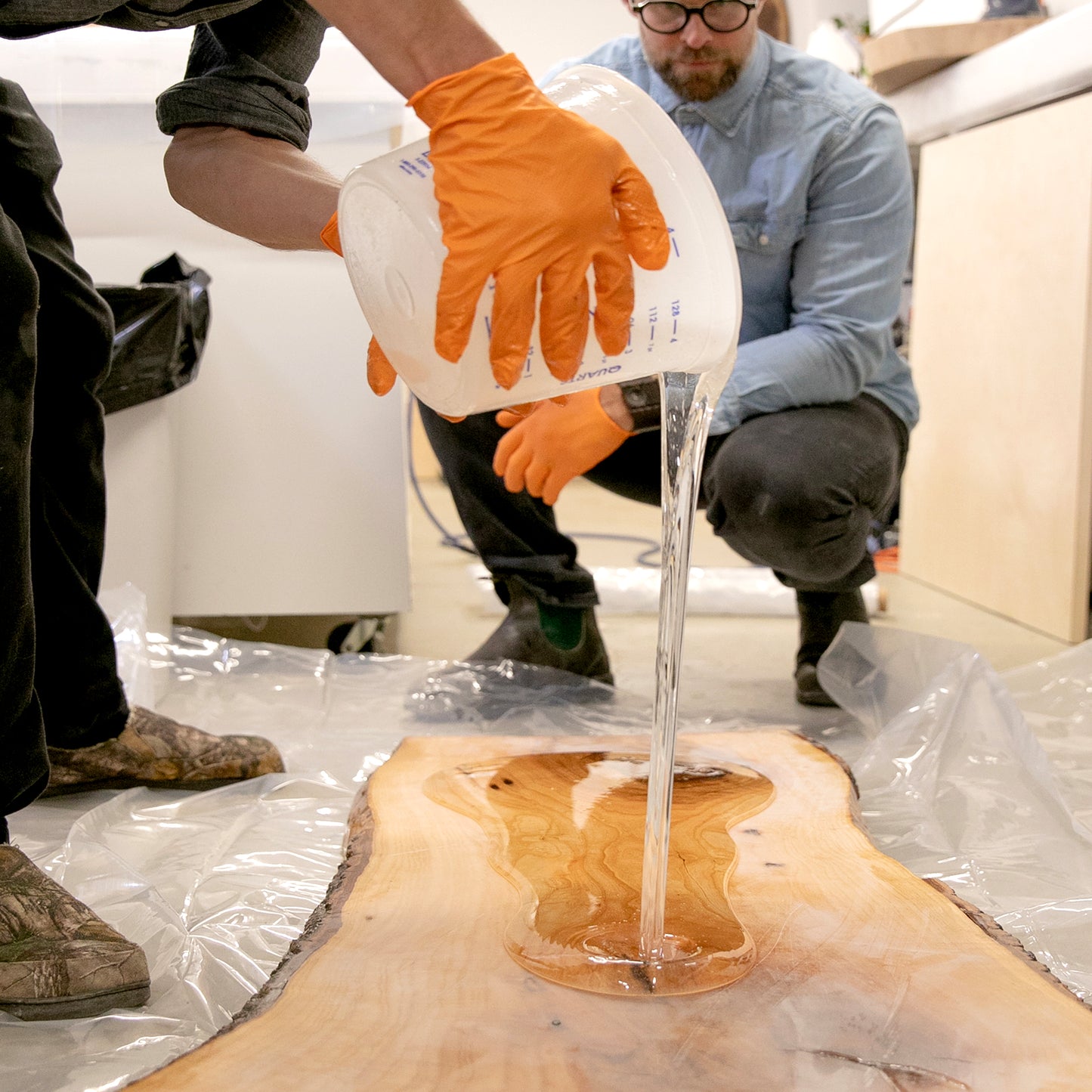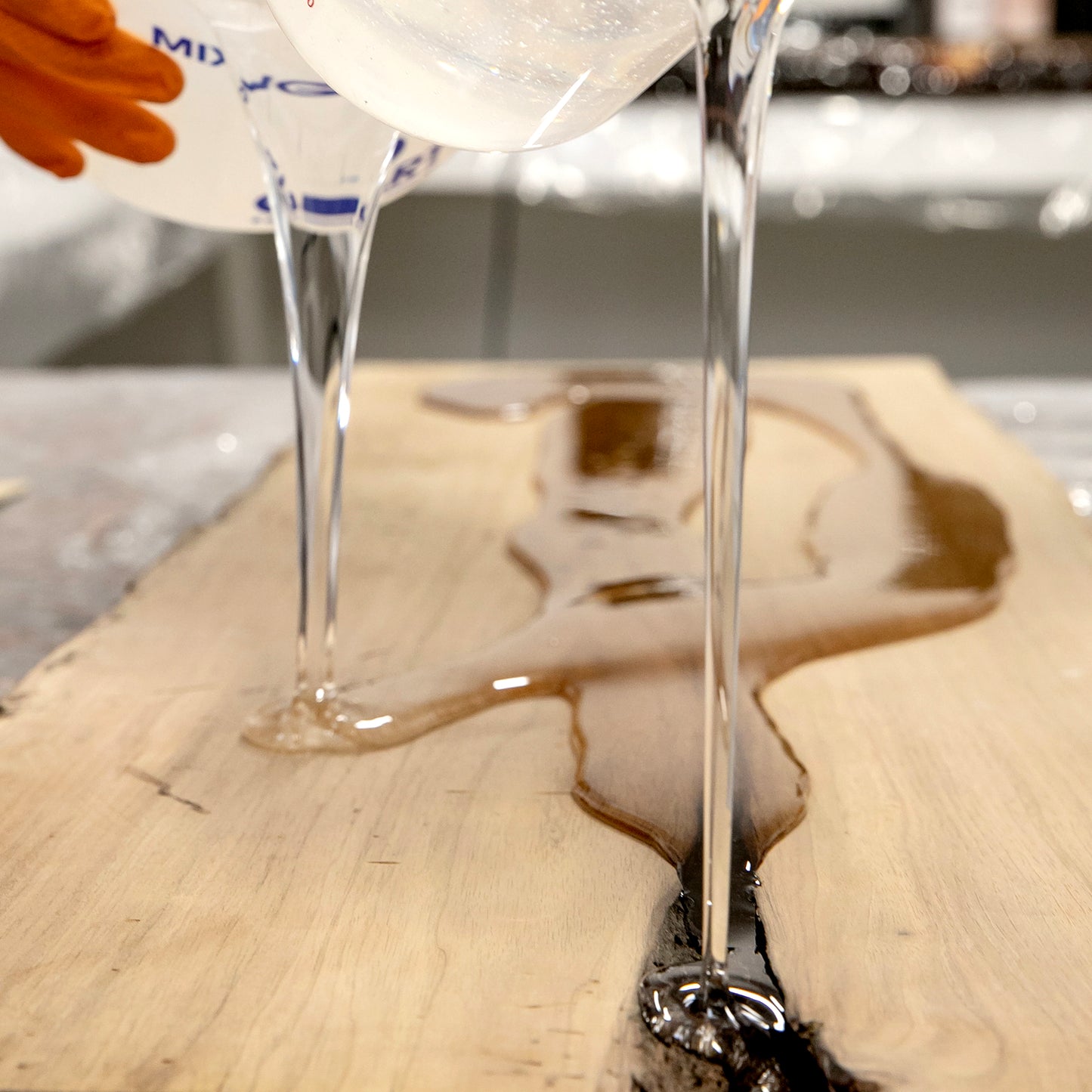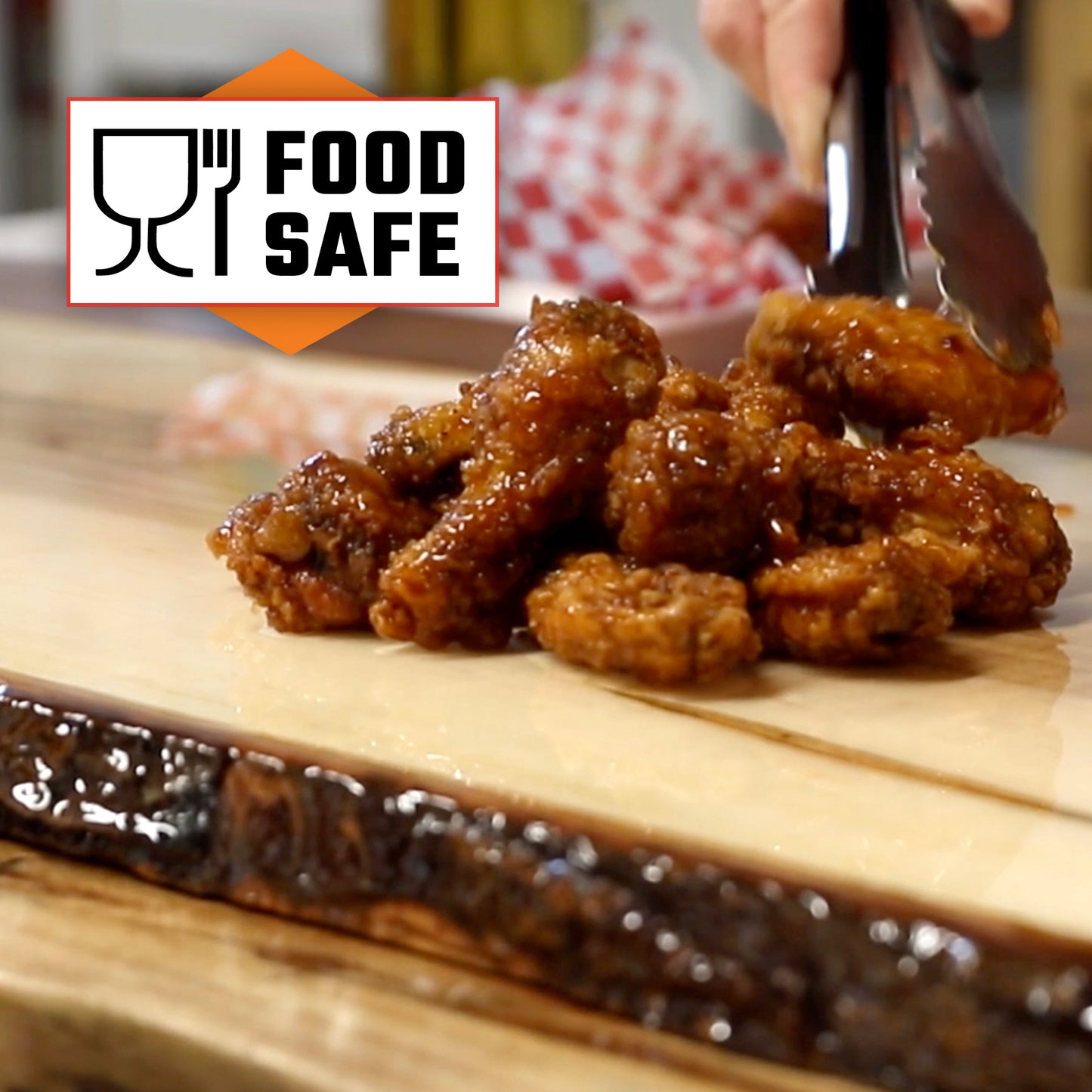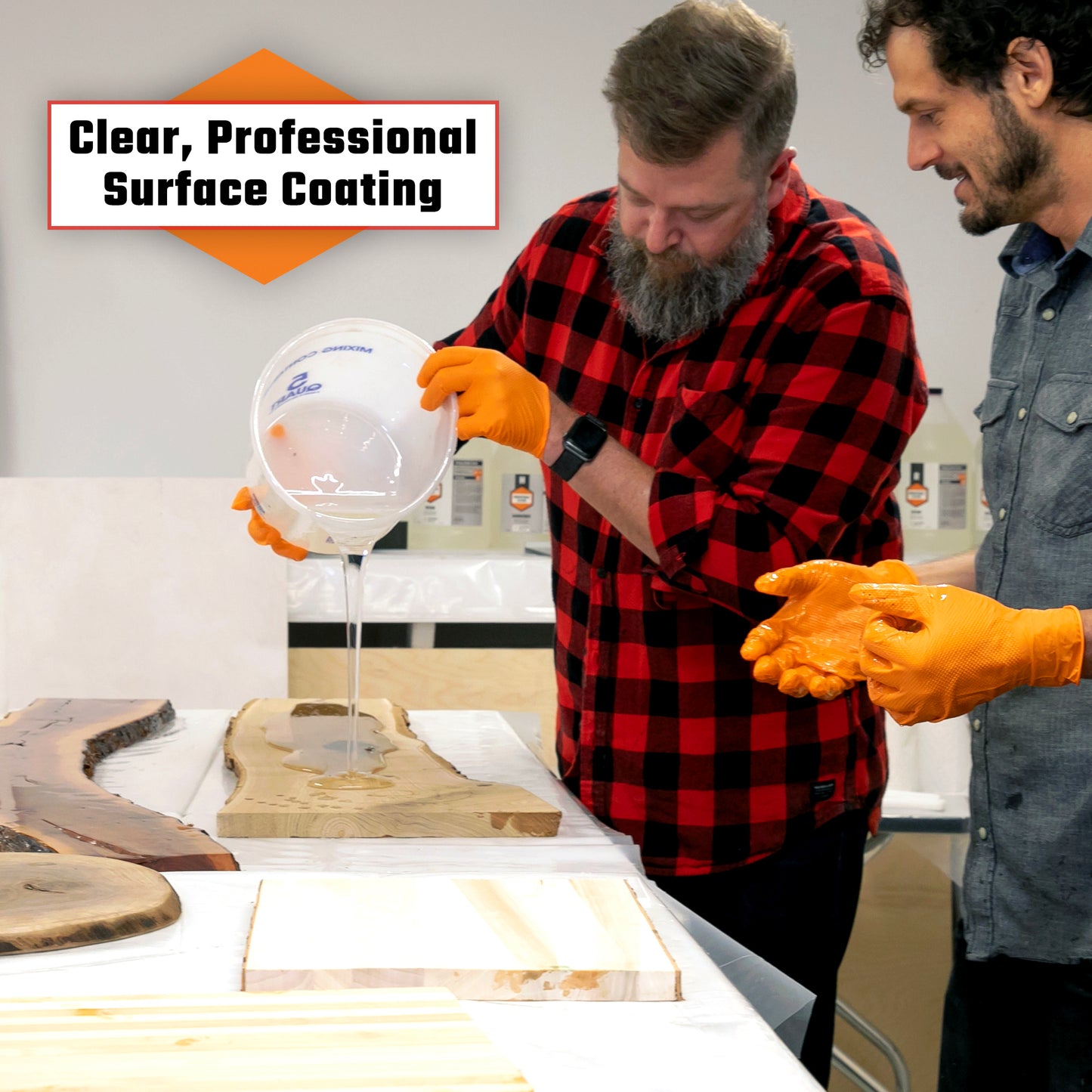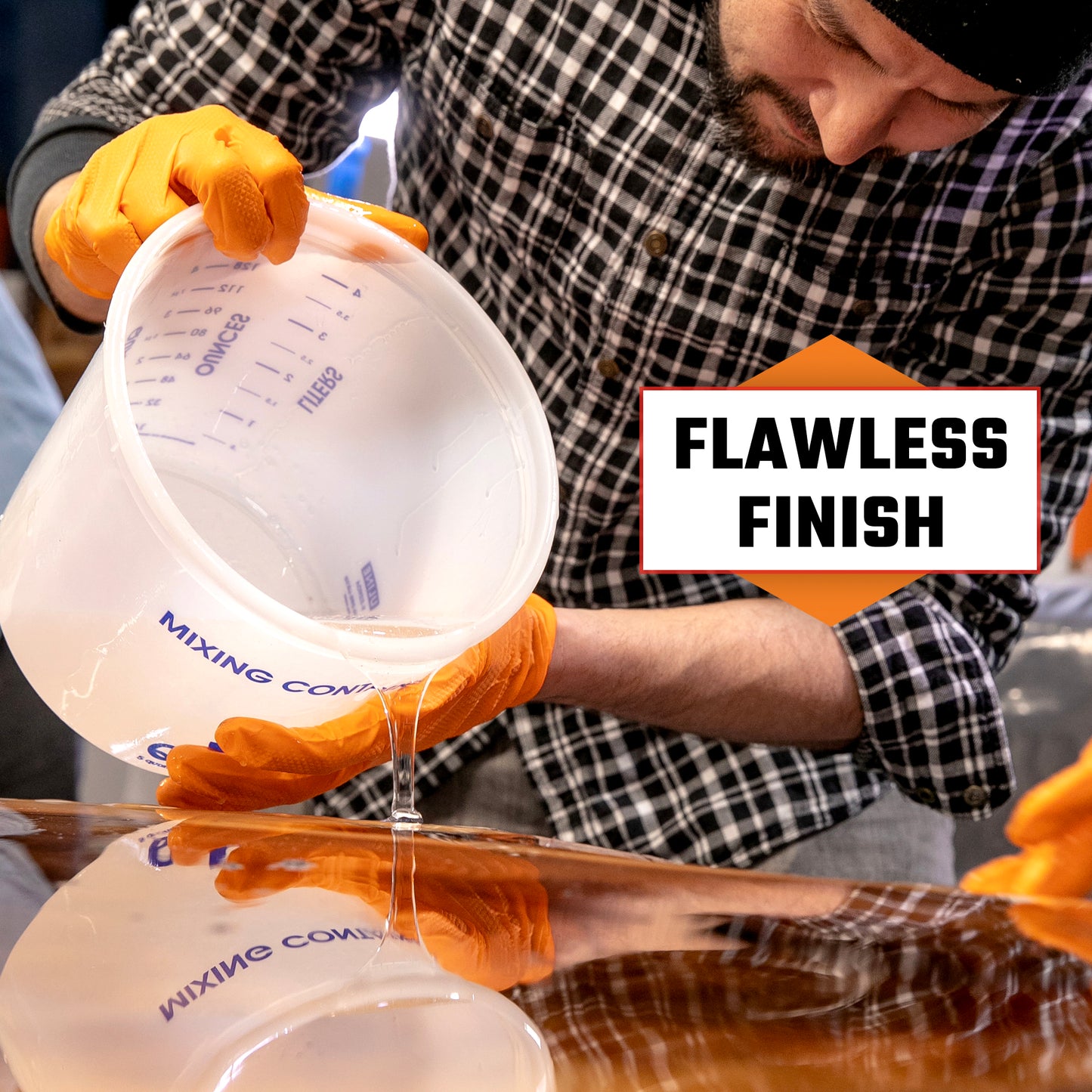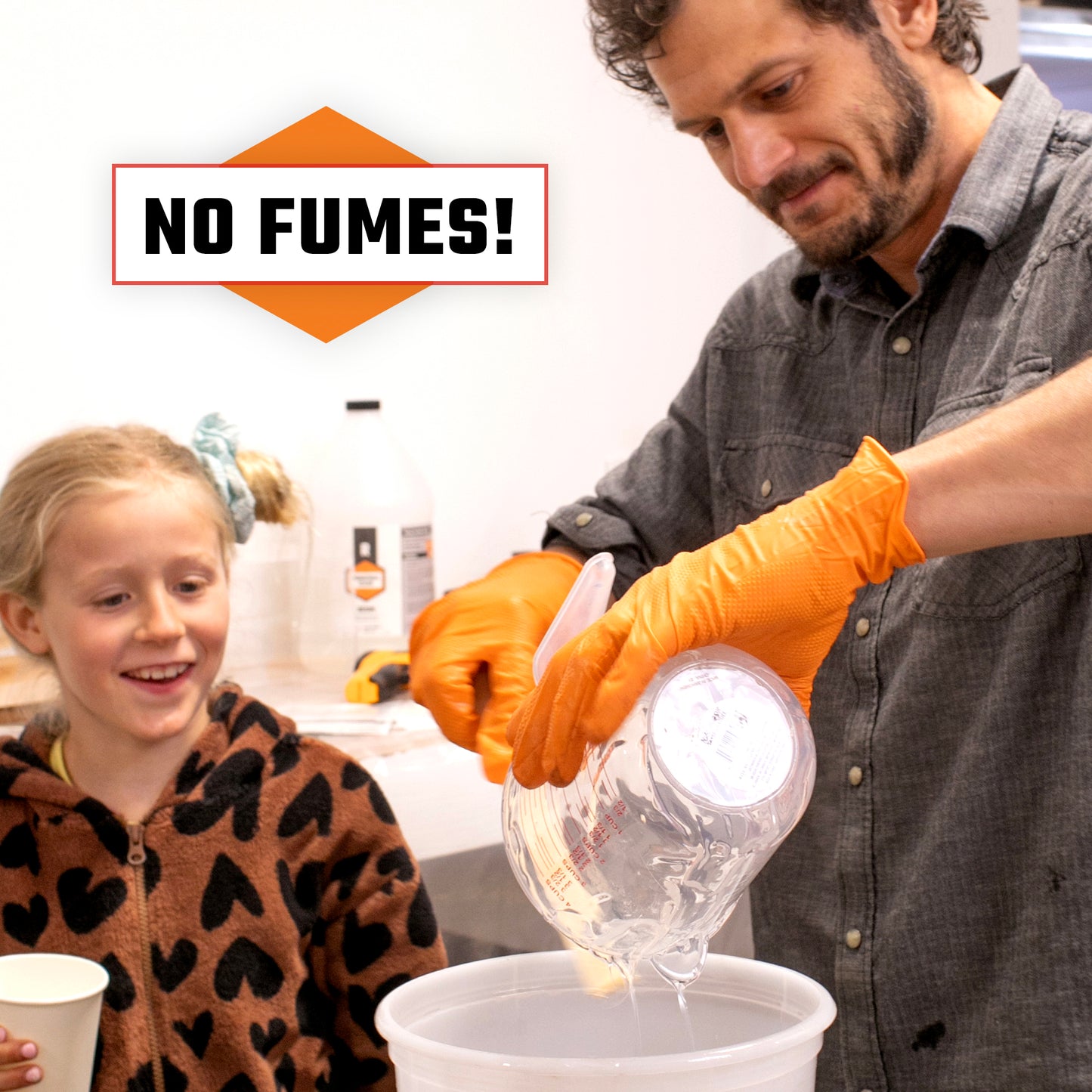 Durable

Hard Surface

Easy to Use

Safe Ingredients

Made in USA
Boat repair
I used this epoxy for some boat repair work and was impressed. Much less of a solvent smell compared to boat epoxy I've used prior. I tinted a batch to coat the bottom of the hull, then clear coated over top and sealed the gunwales. Really a pleasure to work with - will buy again.
Safety is worth the money
Made a set of matching serving boards for family so needed a non toxic epoxy that's food compatible. This product is much better than the cheaper epoxies I've used in the past so you do get what you pay for.  It was great to work with, hardly had any smell, nice consistency, not too thin and not too thick. I tinted it with blue metallic pigment from black diamond and it looked great. Normal amount of bubbles that I took care of with a propane torch. After it cured, I sanded with a coarse grit to clean up the extra resin, then made my way from 120 up to 1000 until it was super smooth. Applied food grade oil, followed by food grade conditioning wax and called it good!  Really happy with how they turned out! A good experience.
Follow directions for success
This resin is user friendly even if you're a novice. Read the directions. Take your time to get everything you need ready first. Measure the product properly, mix it well, and make sure your project is level and you can get the epoxy poured and spread within the 40 minute working window. If you do all this, you should be good. Some bubbles but nothing a torch couldn't handle. Much safer and smoother to use than the epoxies of old. If you're unsure, do some samples first to get used to it.
Easy
Using resin was easier than I thought.  Wish I started sooner.  Thanks for the help. 
Cures rock hard just like they said - worth the money.
My first time using this product. Up until now, I've been making resin decor and accessories, including trays, jewelry dishes, tumblers, coasters etc. But I was having trouble with my wine caddies bending (I even had to refund a customer - NOT good for business) and that had me out looking for a new resin. I was googling "industrial resin". I came up with a bunch of options, but this brand Industrial Clear caught my attention with their focus on how hard their resin cures. I also really liked that it's non toxic, certified food safe like my other usual resin. Sounded exactly like what I was looking for so I gave it a shot. It's a 2:1 which I'm not used to but as long as you're doubling up on the resin (not the hardener), it's not much different than my 1:1. As far as mixing, tinting and pouring, it behaved just like any other resin I've tried. But ..when they say it cures rock hard, they aren't lying! The wine caddy was the first test. I demolded after 24 hours and let it sit for a week like the instructions said.  Set it up with some glasses on a wine bottle and let it sit, and sit, and sit. Whereas my other caddies started warping after a couple of hours, this one stayed perfectly straight. It's been sitting on my kitchen counter for a week and it's still rock hard and straight, just like they said. I am convinced and I am also a customer for good.  Hard, easy to use, doesn't smell, is non toxic and food safe. Worth the money for all that!