Regular price
$249
Sale price
$219
Unit price
per
Sale
Sold out
ROCK HARD FINISH - Designed to handle the toughest of jobs. UV protected, high gloss formula and an extra hard cure to protect your work for years to come.
STRONG, DURABLE, RELIABLE - Resists water, chemicals and scratches. A high adhesion formula for high traffic areas including table, bar, and countertops, woodworking projects, floors, boats, metal corrosion protection, and more.
EASY TO USE - Smooth, no-hassle application. Combine 2 parts resin to 1 part hardener. Mix for 4 minutes. Add color or keep clear. Apply to your surface and let it cure for 24 hours.
SAFE - Non-Toxic and Food Safe. Our low odor formula has no VOCs, no fumes, no solvents, no fillers. 
PROUDLY MADE IN THE USA - Shore D Hardness 83. Non-Blushing. Industrial Clear works hard and stands the test of time. 
3 GAL KIT COVERS 96 SQ. FT. 
View full details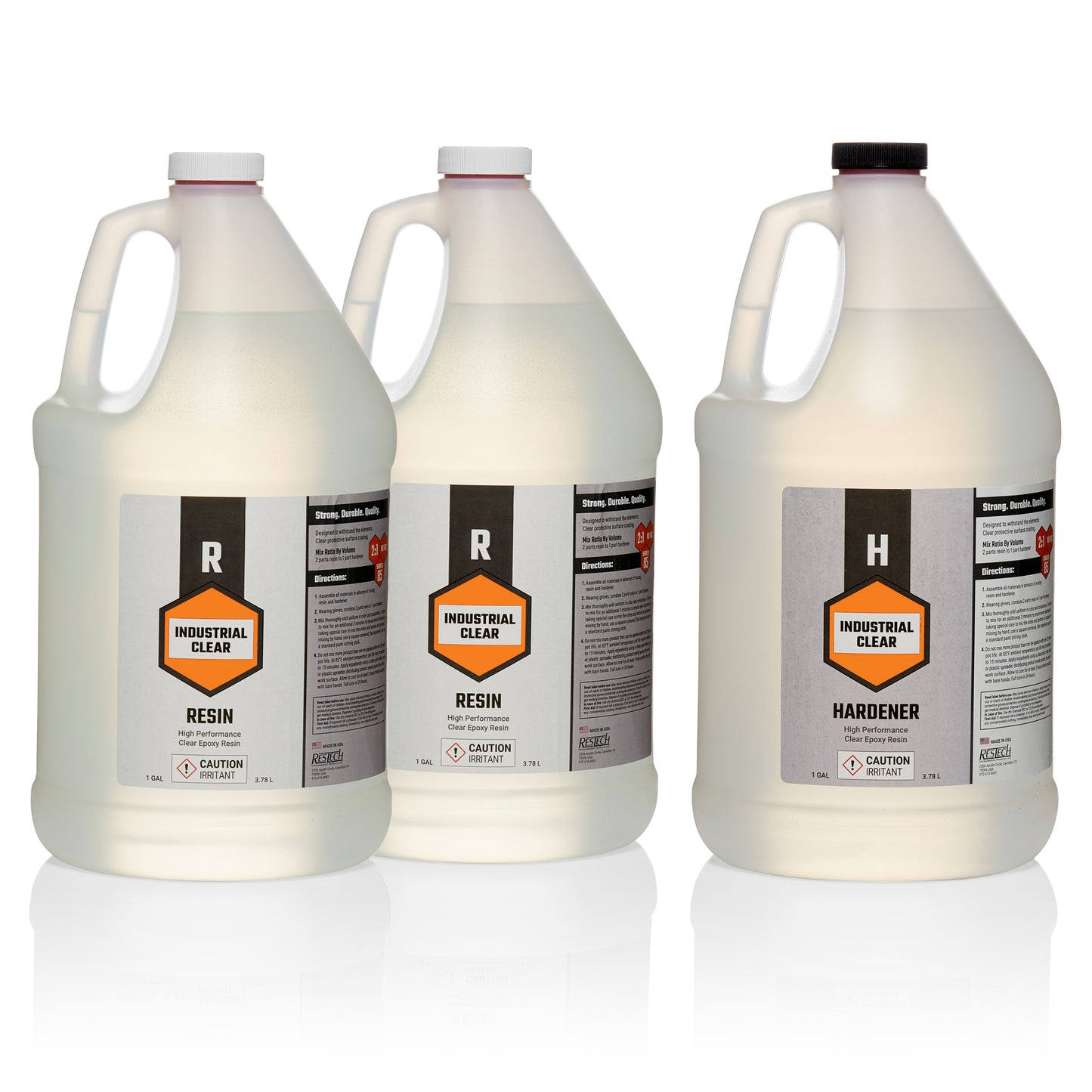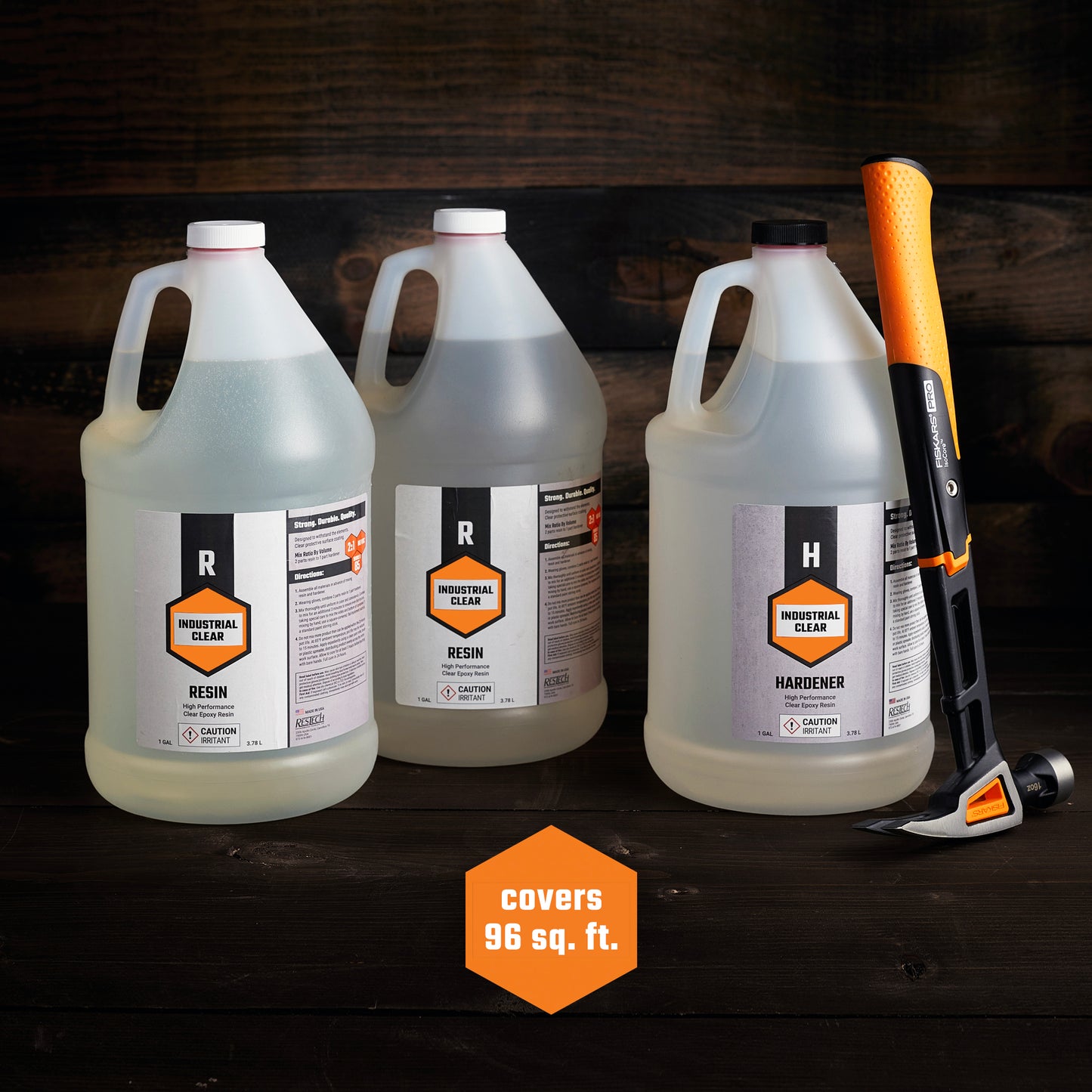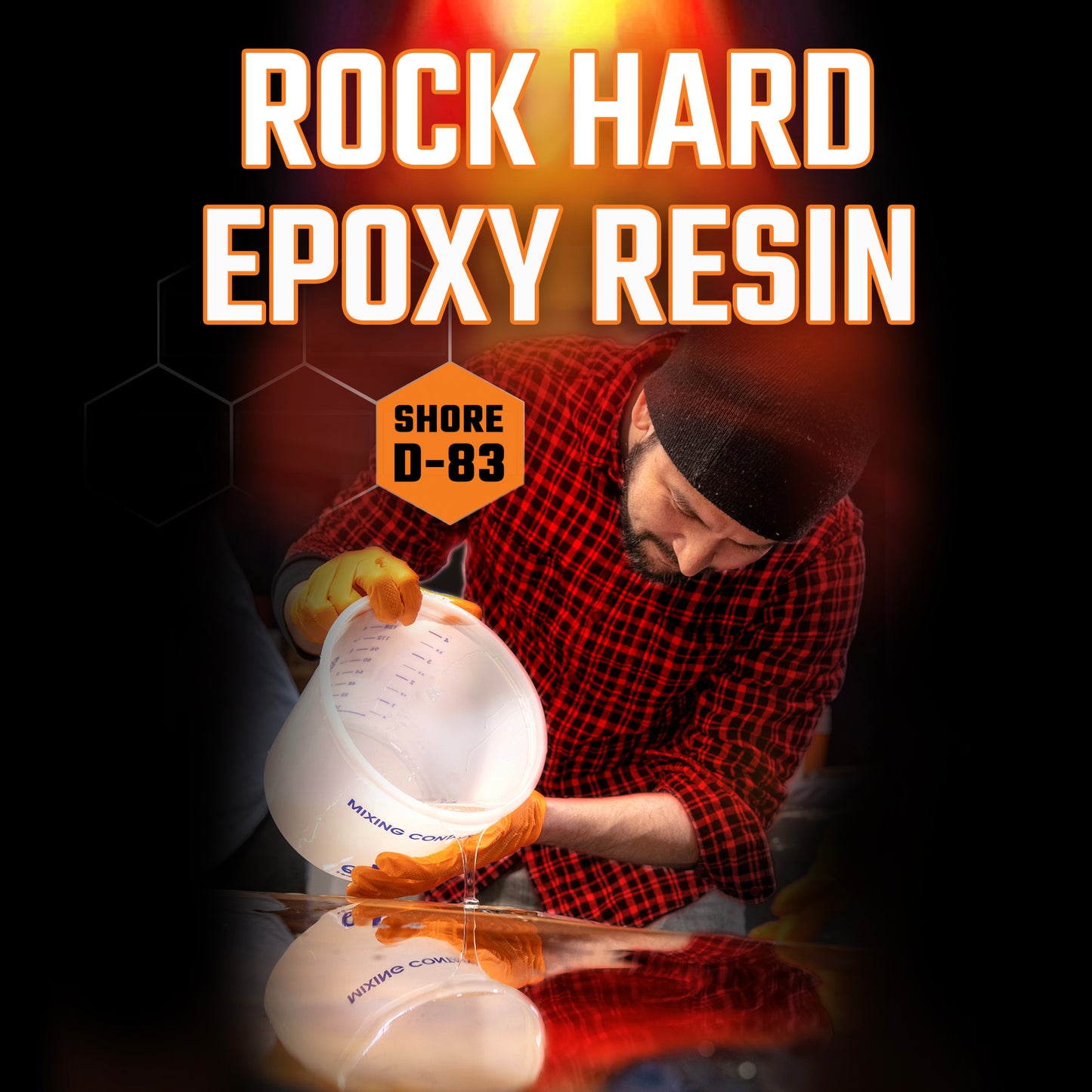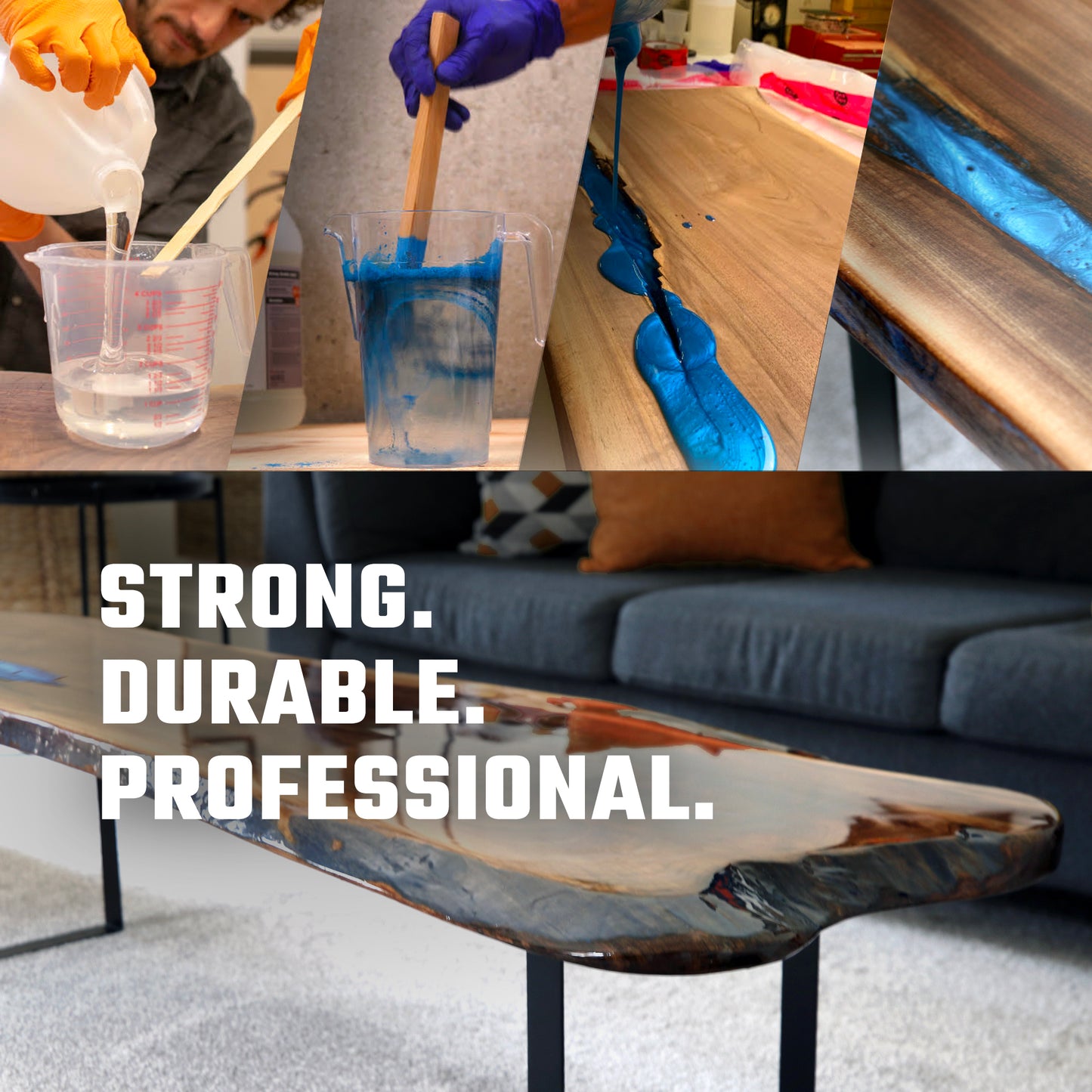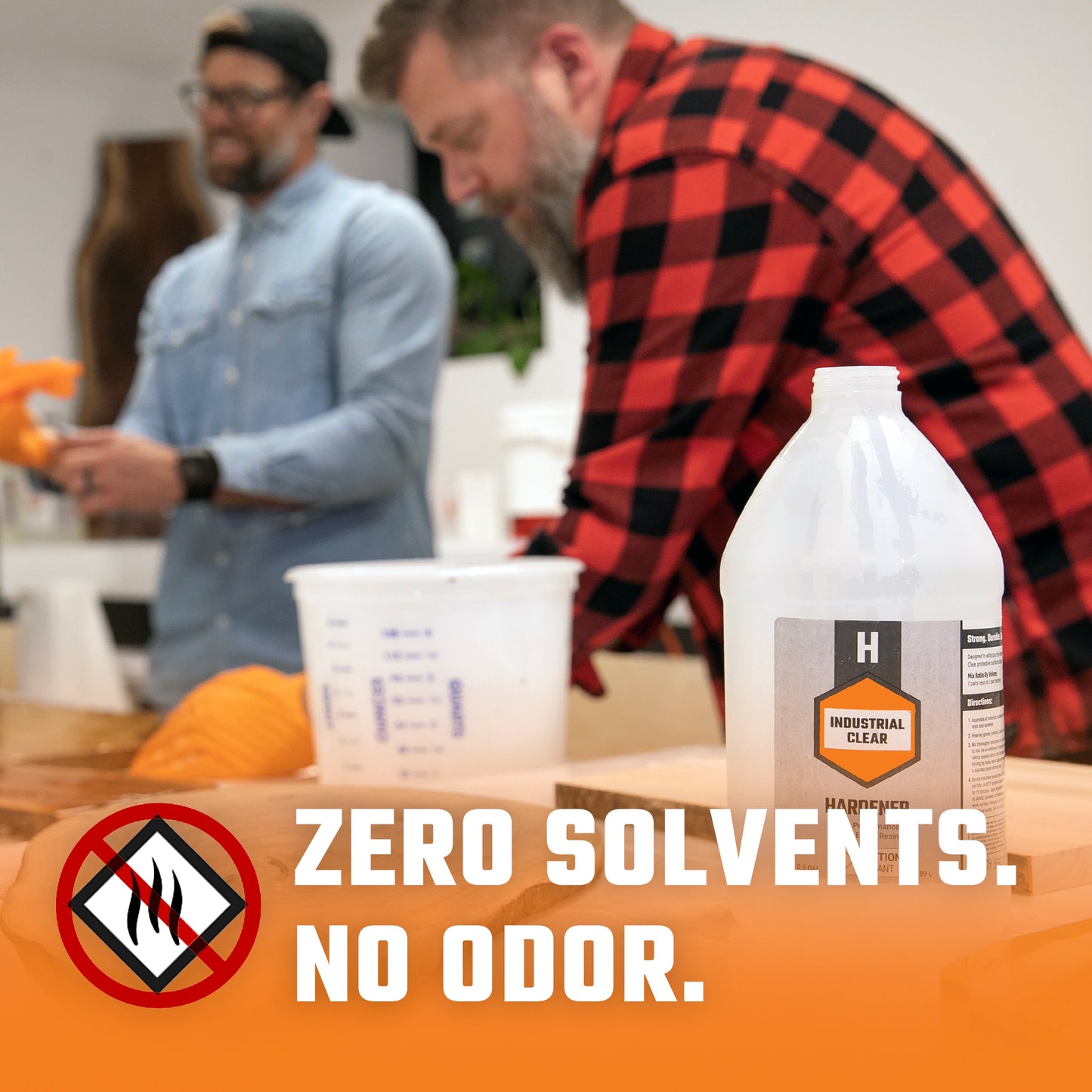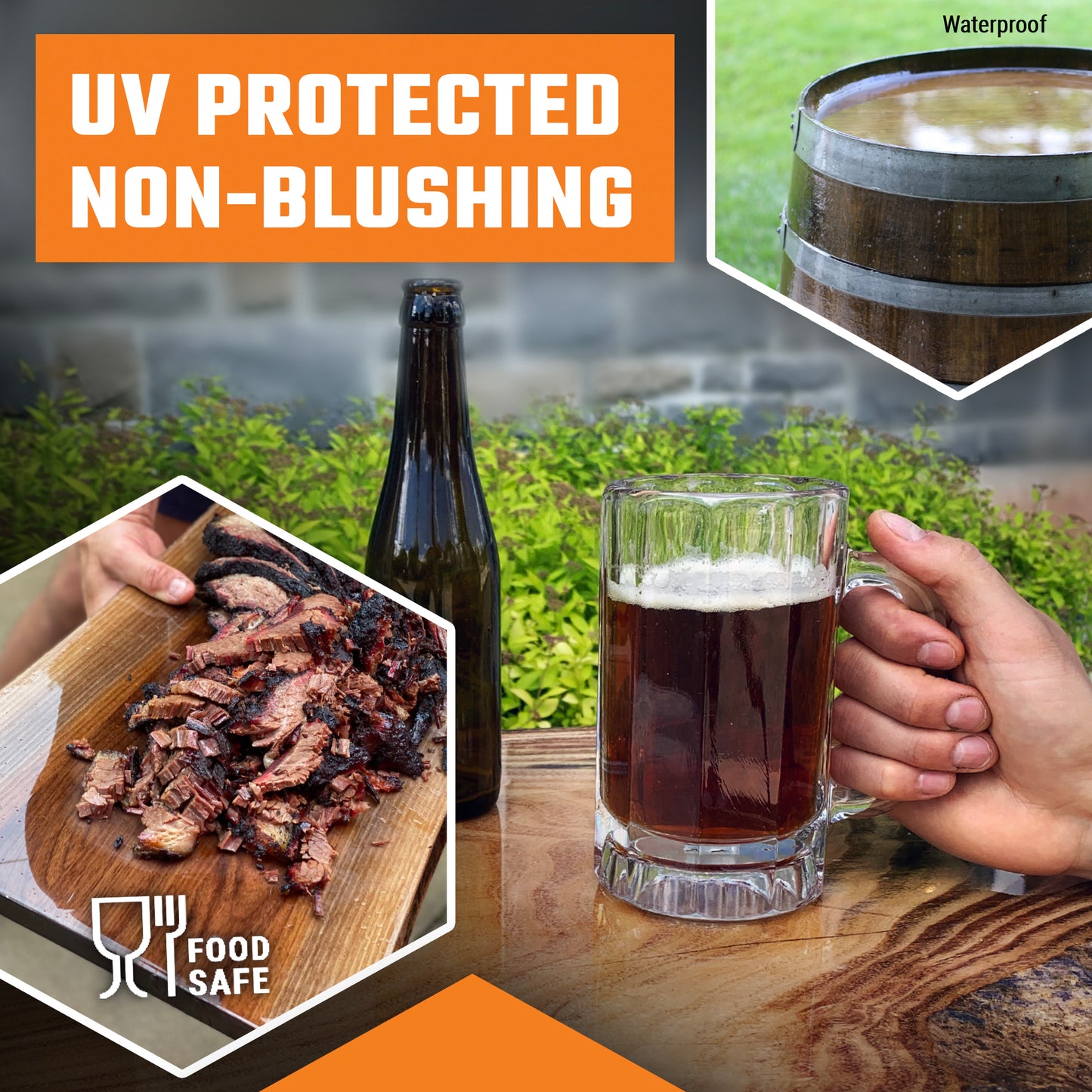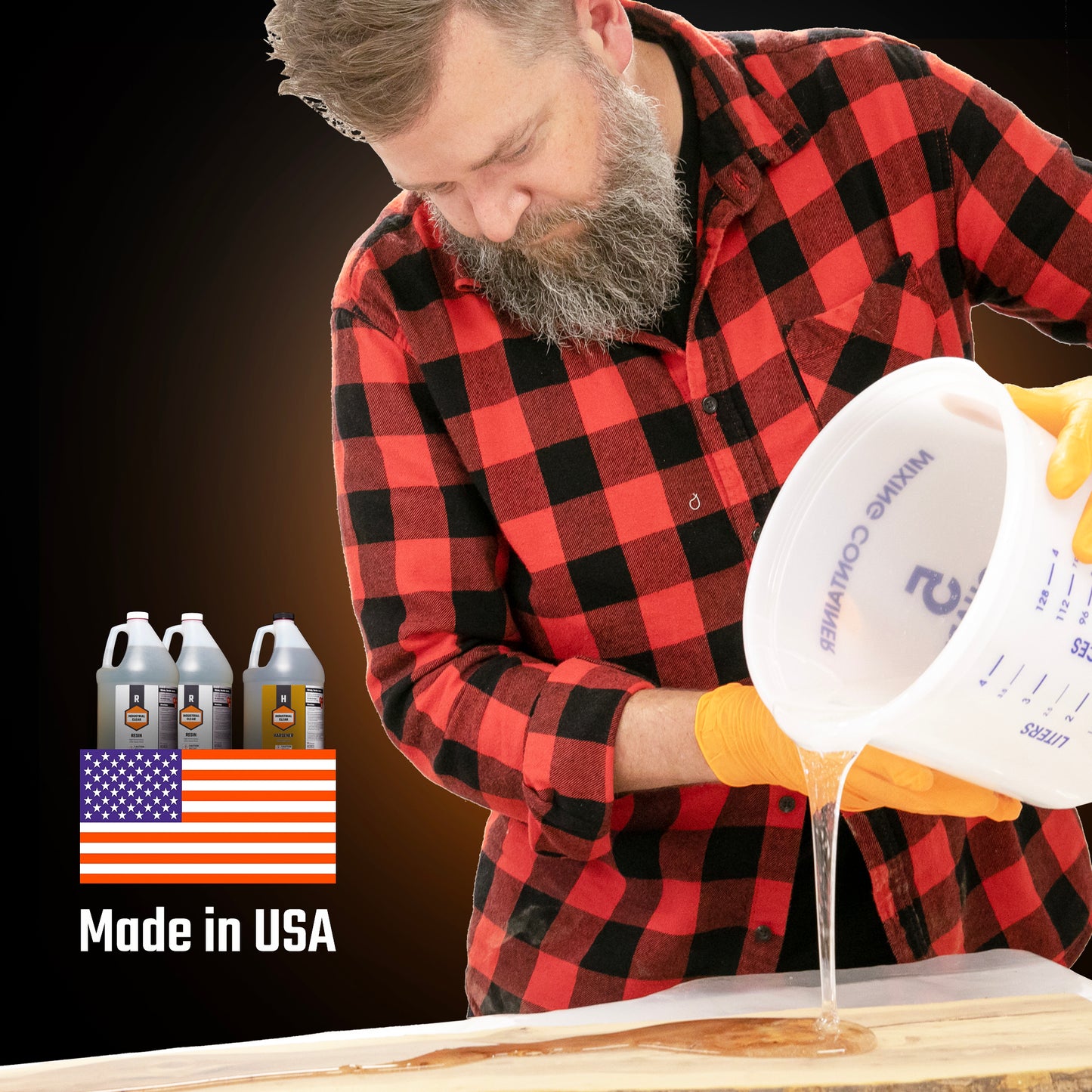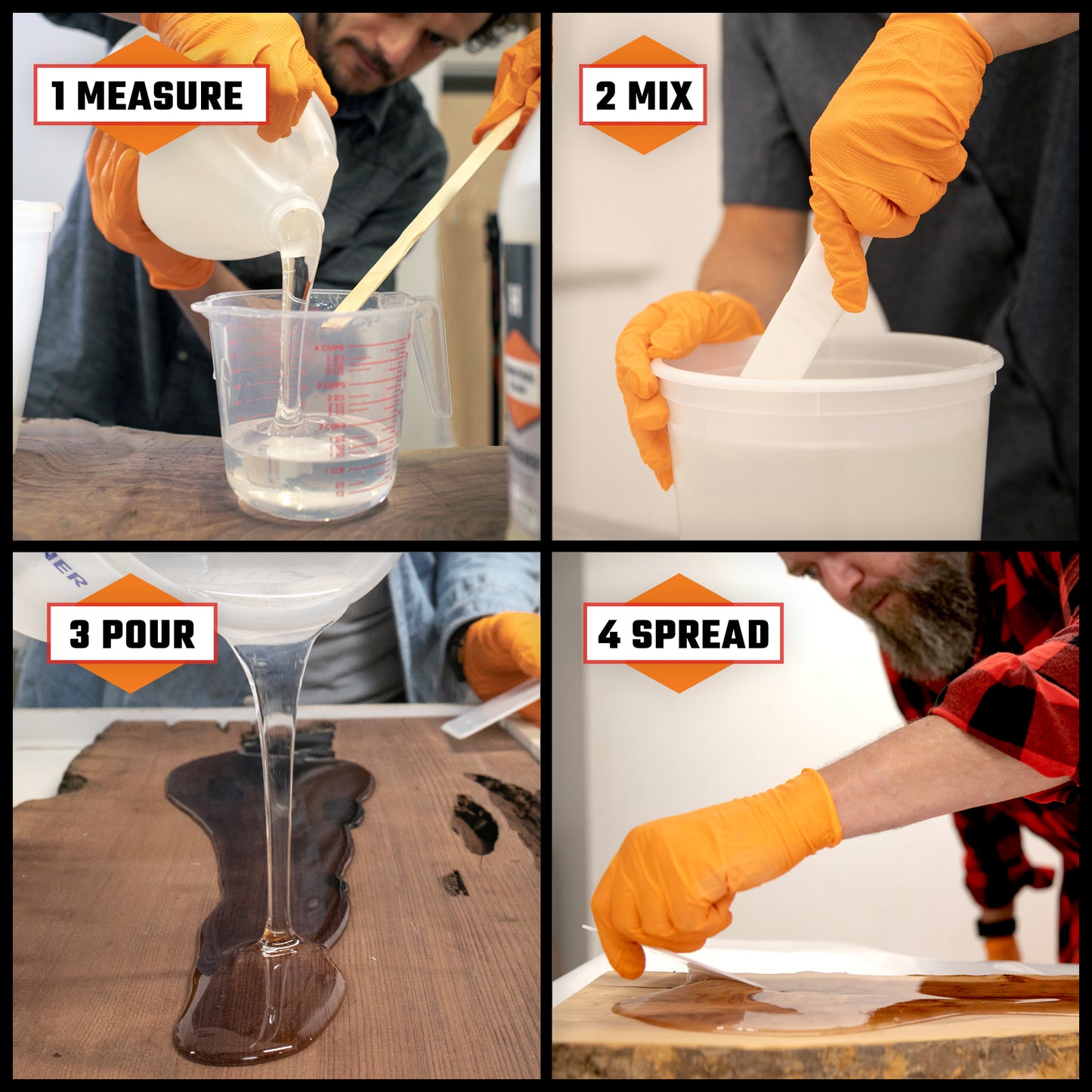 Durable

Extra Hard Cure

Easy to Use

Safe Ingredients

Made in USA
Really proud of this table
I made this console table as a surprise for my wife. I used a river table mold and Industrial Clear resin. After it cured nice and hard, I brought it to the shop I work at to put it through the big planer and it turned out great. Industrial Resin was really great to use. Didn't stink, It was clear and strong. Not stinky. Being no fumes is a huge plus too. I've always wondered how many brain cells I'm killing with all the chemicals we use in the shop.  Anyways, the resin is great. Cured hard and safe to use. I'm sold.
Made this beautiful house sign myself with my Cricut and Industrial Clear
I wanted to make a sign for my front entry with my address on it, and then resin it to make it weather proof. I got a wood board in the size I wanted and then applied a coat of resin. This first coat was to seal the wood and also to provide a nice, hard, smooth surface for the decals to adhere to. Once the first coat was cured, I made the number and street name decals on my Cricut, positioned & burnished them onto the board, then applied a final resin top coat. I think it turned out AMAZING!!  Industrial Clear was easy to use. I picked it because I wanted something that cured hard and was made to handle the elements. I'd never used a 2:1 formula before but it was just as easy as the 1:1. They have a calculator on the website, so I followed it, measured precisely, mixed it according to the directions, poured, spread it out, torched, covered and let it harden up for a week! My husband mounted the sign onto the brick for me and I am in love with it. I've seen similar signs on Etsy selling for a lot of money and I'm just so proud that I made this myself! 
Low odor - best resin I've tried so far
I've tried a few different brands of table top epoxy but none with as low an odor as this one. Easy mixing, good coverage, hard curing, nice glossy clear finish. Great product. Will continue to use this for future projects.
Encased a piece of wood
Had leftover Industrial Clear epoxy after my last project and wanted to experiment. I built a mold around a small piece of wood. I know Industrial Clear isn't a deep pour epoxy so I filled the mold over a few different layers. Ended up with a few bubbles because I didn't seal the wood first, my mistake, but not a bad result at all. I cut the edges square and sanded the whole thing down and poured a final coat on top to make everything look perfect.  Not sure what I'll do with it yet - paperweight for my desk or a door stop maybe?
Resin makes everything look better
I love using resin on wood. It has a way of highlighting all of the natural details in the wood you'd never be able to see otherwise. It almost makes the wood shimmer.  I don't know how or why, but whatever it does, I love it.  I especially love it when the resin is easy to work with. Industrial Clear is exactly that - it's easy to use, it doesn't stink, it's safe, it provides great looking results, cures really hard, and it's well priced. If you're looking for a quality resin, give Industrial Clear a try. I promise you won't be disappointed.